PLAY GROUND:
With a firm belief that physical fitness leads to mental fitness, the College provide first rate facility in play fields for various games like Volley-ball, Football, Cricket, Badminton, Hockey Chess, Caroms, etc. in the campus. The College conducts Sports Meet and encourages students to participate in the Inter-Collegiate events. Our College Volley ball team is played in various state level championships. In addition to team games, individuals have excelled in College and University level sport event in Athletics.
Cricket Stadium, Tennis Court & Jogging track
HOSTEL:
The college provides the students an accommodation that will be always a Home away from Home feel and ambiance while staying at hostel separately for both girls and boys with nominal fees. We provide a safe, clean, comfortable eco-friendly environment. Which makes the Hostel stay a disciplined and secured in even way. Hostel rooms are furnished with single bed, wardrobe cabinet, desk lamp, chairs and bookshelves with good ventilation and lighting.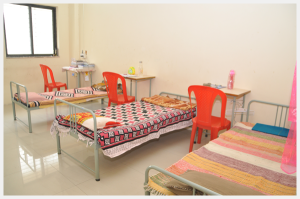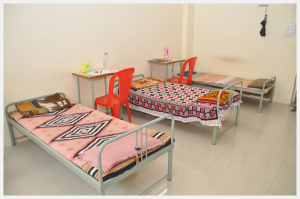 CANTEEN :
Dayanand Institutions has two spacious canteens in campus. At the canteen, dishing out menus are highly popular among students as well as staffs. Students enjoy their food in the clean, well maintained, aesthetic and appetizing atmosphere. Most people fondly remember their college canteen as one of their life's high points.
Kitchen staff takes care to provide the nutritious and hygienic food to students and staffs in our campus canteen